4WD World Is A Major Australian Distributor Of The Dobinsons Range
Another 4WD World info site
Optional Suspension Products
Torsion Bars
Heavy duty Torsion Bars are ideal for IFS equipped vehicles fitted with steel bull bars and winches.
These allow a reasonable (i.e. standard) ride height essential for 4 wheel driving.

Adjustable Panhard Rods
When lifting vehicles higher than the normal 50mm panhard rods with adjustment allow the vehicles differentials to be centralised (inline with the chassis and steering components).
Available for:
Toyota Landcruiser 80/100/105 Series
Nissan Patrol (Coil sprung models)
Ford F250 4WD
and other popular 4WD models.

Adjustable Control Arms
These are for vehicles (4WD / utes) fitted with front struts.
They are needed on vehicles fitted with 3" or greater raised height front suspensions.
They allow the wheel alignment to be adjusted for improved steering and to eliminate tyre wear problems.
We use quality USA made brands.   They are available for all popular utes plus some 4WD wagons.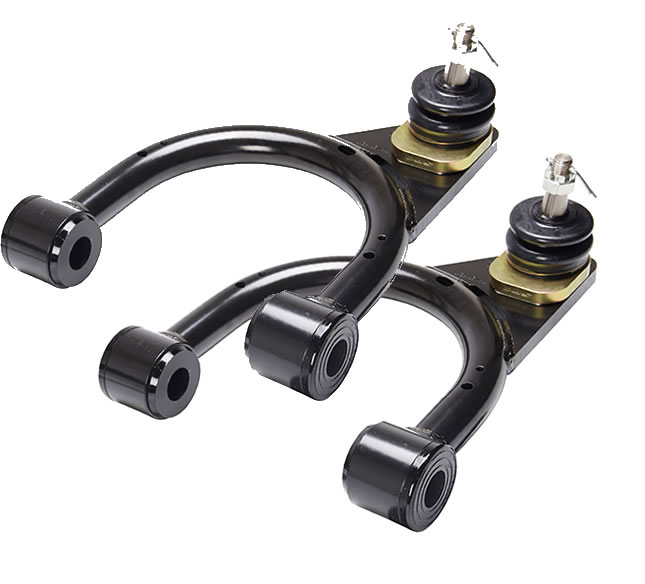 Greaseable Shackles & Pins
Dobinsons have greaseable shackle kits and pins to suit most popular leaf sprung 4WD vehicles.
They lubricate the fixed and shackle ends of leaf springs to improve ride and eliminate wear on the spring bushes.
Steering Dampers
Dobinsons steering dampers are available for most popular 4WD makes and models.
They replace the original equipment units and are designed to reduce wheel wobble and steering issues.
Steering dampers are very affordable and easy to fit to 4WD vehicles.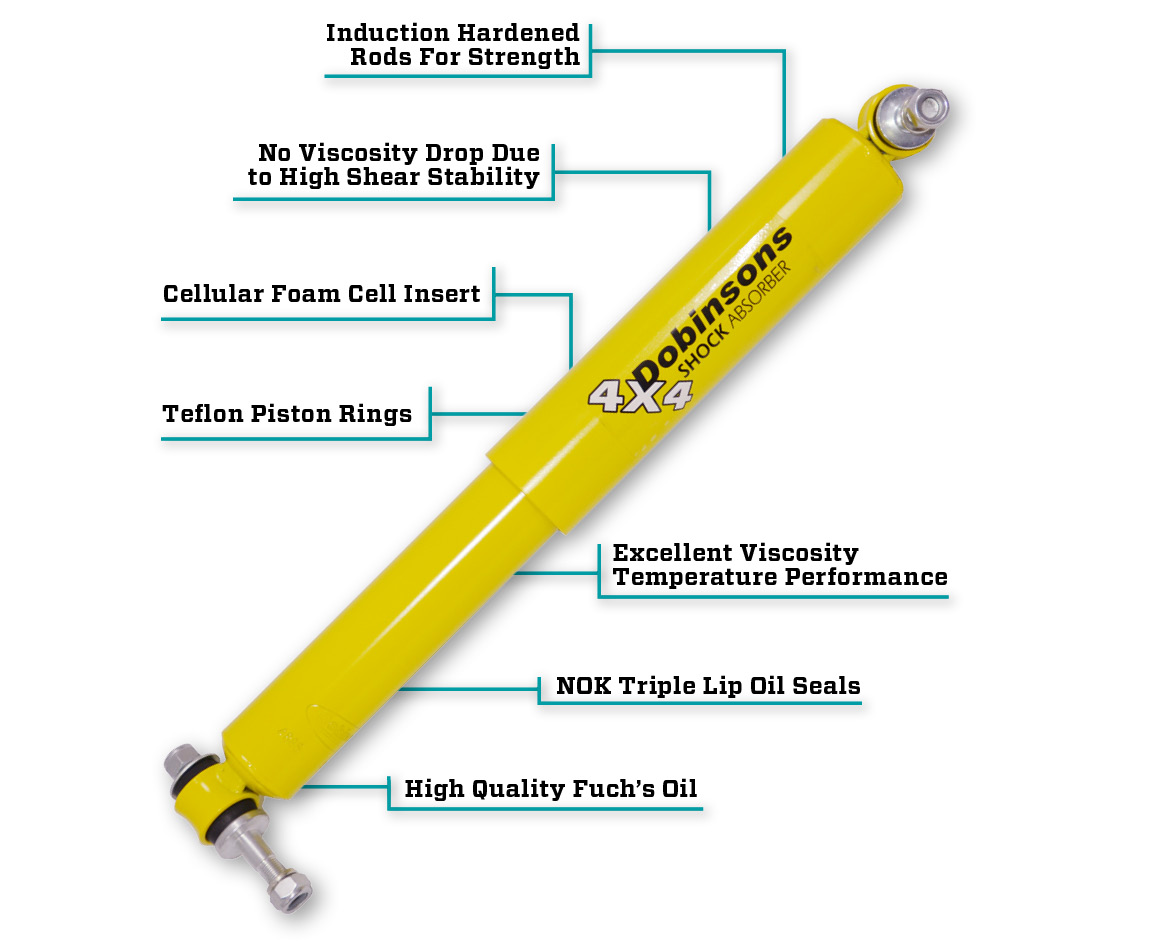 Diff Drop Kits
When lifting utes and 4WDs with independent front suspension, we can offer a "diff drop kit" which improves the CV angles and eliminates problems with boots and bearings.
These are mainly for vehicles lifted 3 inches (75mm) and space the diff unit lower by 20 – 40mm depending on the vehicle type.
Enquire when talking to our staff as to whether there is a diff drop kit available for your make and model.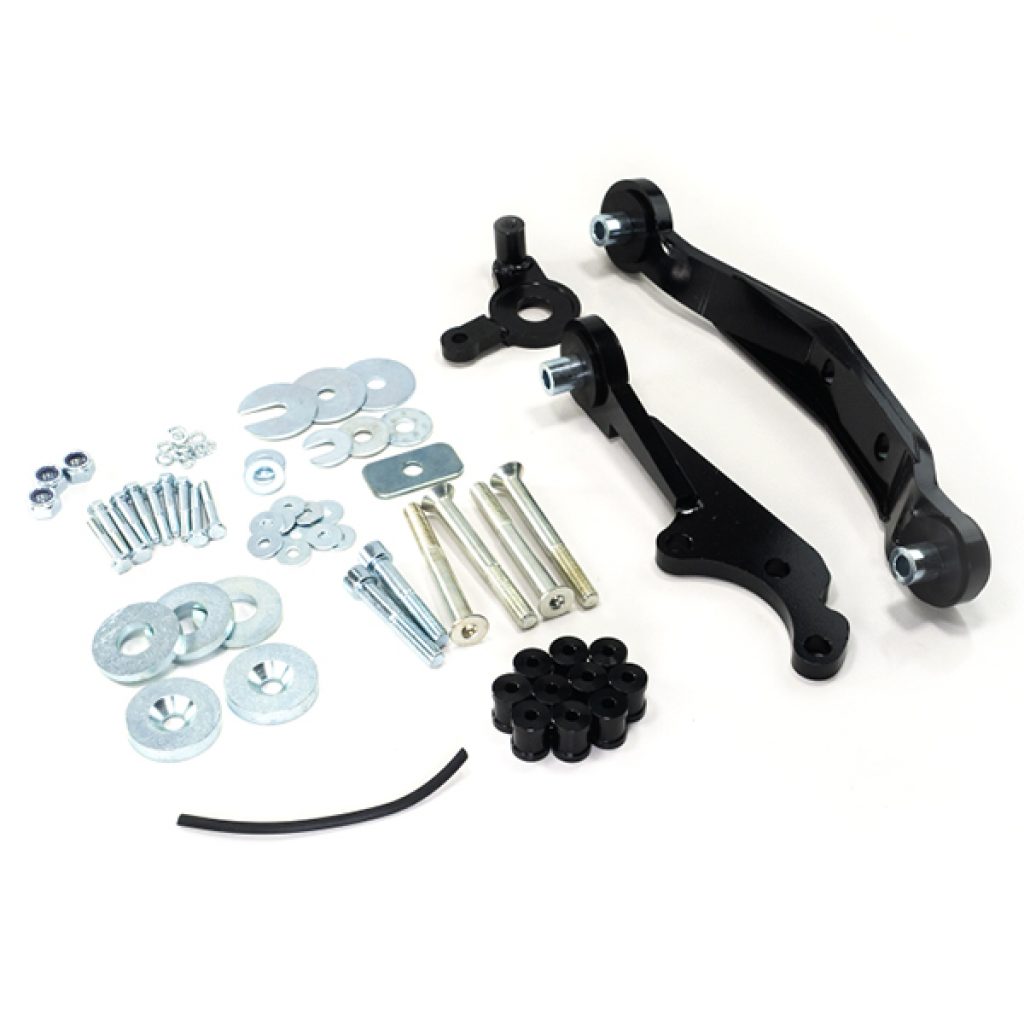 Airbag Suspension for Coil Sprung Vehicles
Coil springs are designed to give a comfortable ride and an excellent handling on both 4WD and 2WD vehicles.   We sell both:
Firestone Coil Rite and
Polyair
In-coil kits to suit most popular 4WD and 2WD vehicles.
These give an air adjustable suspension to allow improved:
Load carrying
Towing ability
They are a must for:
Safer handling under all road conditions
Increased passenger comfort
Reduced body roll
Look up on our site:
Airbag Suspension for Leaf Spring Vehicles
Air bellows to assist with load carrying allows you to have an air adjustable rear spring rating.
This allows you to fit a lighter leaf spring complimented by the air bellows.  This gives a much improved ride when empty and a combination ideal for having a 1 tonne load plus towing a large trailer or caravan with safety.
We have a range of quality brands for all popular 4WD makes and models.
Look up on our site: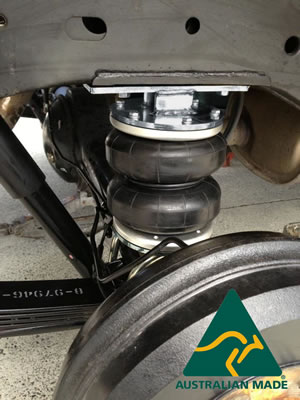 Freecall 4WD World on 1800 807 176 or get your quote below
Your 4WD Suspension Specialists…