Do I need the upper control arms?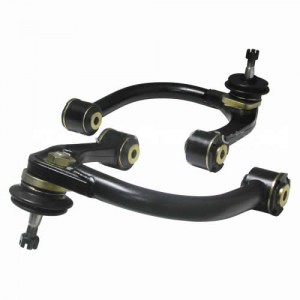 For lifts of 3 inches or more the adjustable upper control arms are essential.
They allow correct wheel alignment to give decent steering and eliminate tyre wear problems with the front end.
They also give added clearance to the spring strut unit.
These are an American made quality product designed properly to give correct camber and caster adjustment.
Without the adjustable upper control arms the standard arms run out of adjustment.
Adjustable upper control arms are ideal for:
Toyota Landcruiser 200 Series
Toyota Prado
Toyota Hilux
Plus other popular utes such as:
Holden Colorado
Ford Ranger
Mazda BT50
Nissan Navara
Isuzu D-Max