4WD World Is A Major Australian Distributor Of The Dobinsons Range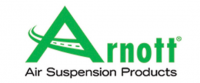 Engineered to Ride, Built to Last
Arnott Suspension
ARNOTT COIL CONVERSIONS AND SUSPENSION
Arnott manufacture quality kits to replace OE air suspensions on sedans with coil spring and shock absorbers. The OE air suspension can be unreliable and expensive to replace, so the cheaper coil conversion is both a reliable and affordable option.
They are available for popular luxury cars including:
• Audi
• Mercedes Benz
• BMW
• Jaguar
• Land Rover
• Lexus
• Porsche Cayenne
ARNOTT SHOCK ABSORBERS
These are USA made, an excellent quality product to suit cars equipped with OE air suspension.
They are available as:
• Air Struts
• Normal shock absorbers
Call our sales staff on 1800 807 176 to discuss your vehicle and applications.
WATCH
AIR SUSPENSION SYSTEMS
CALL US NOW TO GET A QUOTE
1800 807 176
We're open 5½ days a week and most evenings
Freecall 4WD World on 1800 807 176 or get your quote below
Your 4WD Suspension Specialists…