4WD World Is A Major Australian Distributor Of The Dobinsons Range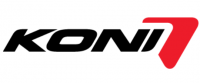 Koni Shock Absorbers
Koni are premium quality shocks absorbers made in Holland and available for:
• 4WDs
• Sedans, coupes / sports cars
• Classic vehicles
• Trucks
4WD: The Heavy Track or Raid versions are ideal for 4WDs with standard or raised suspensions. They offer excellent handling and performance in all types of 4WD conditions.
Koni Sports: Ideal for performance cars, especially European models. These give more responsive steering, reduced body roll and a comfortable sporty ride for all occupants. Note: some models have external adjustment to fine tune handling and ride.
Classic: Koni Classic Series are available for older classic makes and models. They are internally adjustable and ideal for giving improved handling and ride under all road conditions.
Note: Most Konis are repairable!
Call our sales staff on 1800 807 176 or send an email to enquire about Koni shocks for your vehicle.
CALL US NOW TO GET A QUOTE
1800 807 176
We're open 5½ days a week and most evenings
Freecall 4WD World on 1800 807 176 or get your quote below
Your 4WD Suspension Specialists…