4WD World Is A Major Australian Distributor Of The Dobinsons Range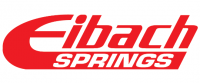 Eibach Perfomance Suspensions
The Eibach range of products are top quality and imported from Germany (coil springs) or America (gas shocks). The performance spring kits made in Germany are cold weld high technology that lower the vehicle for optimum handling, excellent ride comfort, and supreme longevity.
Eibach also manufacture performance suspension kits using Eibach coils, Bilstein shock absorbers (Germany), and Eibach gas shocks (USA).
Eibach coils and kits are available for most popular cars including:
• Audi
• Volkswagen
• Honda
• Porsche
• BMW
• Mercedes
• Ford
• Kia
• Toyota
• Mazda
• Holden Commodore
USA Vehicles
Eibach now own their own USA manufacturing plant and can supply quality 4WD / ute gas shock absorbers for:
• Dodge Ram (Most models)
• Chev Silverado 2500 HD / 1500
• GMC 2500 HD
• Ford F Series
Pricing is very competitive with Australian made brands, particularly on lowered passenger cars. Most spring kits are 30/40mm lowered giving optimum handling and excellent ride quality. Freight charges are minimal ensuring fast delivery at a competitive price.
WATCH
HOW WE MAKE OUR SPRINGS
CALL US NOW TO GET A QUOTE
1800 807 176
We're open 5½ days a week and most evenings
Freecall 4WD World on 1800 807 176 or get your quote below
Your 4WD Suspension Specialists…